Dual Lane Dry Slide 18' high
Products / Inflatables / Slides
Special day pricing available for schools, churches and certain events
Item is rented for duration of event Not over night
18'H x 19.6'W x 27'L
The impressive Double Lane slide is a dual dry slide guaranteed to add tons of excitement and acceleration to any indoor or outdoor event.
Great for promoting friendly competition or group challenges, kids can climb together up the center climb, and then choose a left- or right-sided slick slide, for a fast-track ride to the cushioned bottom with a safety stop.
Hooded safety on top makes sure riders slide down properly.
The bright and colorful red-purple-yellow-green theme fits into any décor, sure to attract customers for a thrill-filling day, and keep the kids sliding!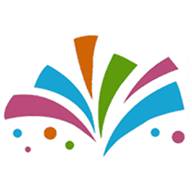 Loading...