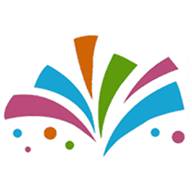 Loading...
Blizzard Lighting AtmosFEAR Hex Jet
Products / Lighting / Atmospheric Effects
Experience the pyrotechnic-like colored fog effects of AtmosFEAR Hex Jet LED foggers! With their 12x 15-watt RGBAW+UV LEDs and 1500-watts of fog pumping power, AtmosFEAR Hex Jet foggers emit 25-foot high blasts of colorful fog and light that add a major dynamic to any light show. Controlling the foggers is a breeze either by direct use of its 6-button control panel, an easy to use 6-button IR remote control, or via 10-channels of DMX.